What is Change Your Life Academy?
Change Your Life Academy is a week dedicated to teens between the ages of 9 and 17.
This exclusive opportunity comes from an idea: to help kids study in a practical, fun and quick way through the Three-Dimensional Reading technique.
The method of three-dimensional reading, already tested by thousands of students in Italy, proved that YES, it is possible to study many books in a just few days and YES, you can do it while having fun!
At the Change Your Life Academy we will study most of the books for the entire school year in just 6 days.
In addition to studying, this experience provides many recreational moments of absolute fun, where kids can play team games, visit characteristic places, regain contact with nature, and much more.
What will you find at Change Your Life Academy?
First of all, an exceptional study method that will allow your child to study school subjects very quickly. Discover the Three-Dimensional Reading by clicking here.
Between one study session and another, we will take numerous walks to visit the area, breathe some fresh air and allow the children to interpret studying in a totally new way!
With the support of the Kitchen Staff, for a whole day, the kids will become real CHEFS, and they will prepare delicious dishes for everyone! We will do the challenge of those who will prepare the best dish
ENERGIZING AND MEDITATION
We will learn to relax with meditation, create that empty space within you, which you can fill with everything you want in order to aim your life towards the direction you want. We will learn to draw new energy with energizing exercises.
Whoever will want, during this week, will also be able to carry out activities to exercise and stimulate the mind in particular through the Game of Chess, intended as a mirror of our thought!
Every day will be defined by team games that will make us have fun, move around, and above all, team up with other kids in a spirit of union and friendship.
Here are some testimonials of the last editions!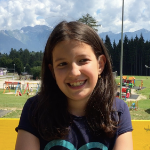 "The holiday was exciting, I really enjoyed this course. I learned that we must help, and that order outside is order within, because if we leave our room in a mess, then we have mess in our mind too. "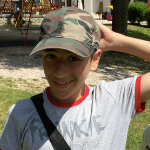 "I learned a lot of things, now I know how not to study too much, then besides studying, we played a lot, we made pizza for everyone. I would go back to a week like this. "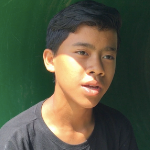 "In this week we have learned a lot of things, like how to study and do homework without taking forever, so we are more free to do other things. I really enjoyed the study method. "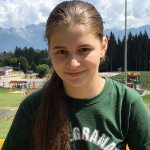 "I made new friendships, which I didn't have before. We did the three-dimensional reading, we played most of the time. I would go back to a week like this, and I'd also bring my friends, it would be useful for everyone to study faster. "
Enlightening experience! It would have been nice to know these things 20 years ago. It would be nice to let the new generations know that there is something else out there, compared to what is offered today.
A must-try experience, exciting results. The intuitive mnemonic aspect is discovered and historical memories are accessed. It's like turning on a light bulb in a dark, forgotten storage. THANK YOU
Absolutely extraordinary and fundamental to grow, evolve and regain the right dimension of time. For those who can not swim, staying afloat seems impossible, for those who can do it, it is a normal thing: 3D reading is just like that!
Only by participating and believing in it, can one understand that the "miracles" are very tangible and real! This course must "LIVED" … Thanks and see you soon!
A wonderful opportunity that everyone should have available. The technique saves a lot of time!
Super! I was fully satisfied with both the teaching and the teachers. I really liked the way I was motivated to study and the teaching method.
This course was the most useful thing I could ever attend during my studies. It gave me so much confidence in myself and in my abilities.
The idea is that after three days you leave knowing how to read a book in an hour. The reality is that after three days you leave knowing that you know nothing about yourself and your real potential. When you enter you're a loser, with wrong expectations, and when you leave you're superhero apprentice.
The

"Change Your Life Academy"

week will take place

soon

, the p

lace has to be defined.


SEATS ARE RUNNING OUT!